The NOISY IMAGES expo I made with Rokia Bamba and SICV (Michael Murtaugh and Nicolas Malevé) and the help of many others* is now over and packed. Photoszene photographer and videast Silviu Guiman made this terrific video of the two central installations.
*
Rautenstrauch-Joest-Museum Kulturen der Welt | Cultures of the World
Artist meets Archive. Internationales Photoszene-Festival Köln
Direktion | Directorate
Nanette Snoep, Dr. Oliver Lueb
Kuratorin | Curator
Lucia Halder
Ausstellungsgestaltung | Exhibition Design
Architekt Jonathan Haehn
Production team film installation
Antje Van Wichelen, Rokia Bamba, Loes Jacobs, Els Van Riel, Ludo Engels, Trudo Engels, LaboBXL, L'abominable, DeJonghe Film Postproduction
Sound design
Rokia Bamba
Production team The Recognition Machine
Antje Van Wichelen, SICV, Michael Murtaugh, Nicolas Maleve, Brenda Bikoko, Rokia Bamba, Milena Desse, Loes Jacobs, Jonathan Haehn, Koen Daems (advice)
Production team texts
Antje Van Wichelen, Peggy Pierrot, Rokia Bamba, Anna Seiderer, Estelle Lecaille, Brenda Bikoko, Alexander Schellow
Grafisches Konzept | Graphic Design
Carmen Strzlecki
Medien | Media
Els van Riel, Ludo Engels, Michael Murtaugh, Süleyman Atalayin, Dagmar Pütz
Restaurierung & Aufbau | Conservation & Construction
Christian Andert, Birgit Depenbrock, Ralf Eidneier, Kristina Hopp, Manfred Littfin
Beleuchtung | Lighting
Andreas Kirchner, Sabri Sghir, Ayhan Aksu, Hans-Georg Hüser
Öffentlichkeitsarbeit | PR
Judith Glaser, Jana Strippel
Museumspädagogisches Programm | Museum's Pedagogic Programme
Peter Mesenhöller
Verwaltung | Administration
Nicole Golombek, Heike Hermann, Gaby Sawer
Bibliothek | Library
Martin Malewski
Ehrenamtliche Mitarbeit | Volunteer
Karla Meyer
Kooperationspartner | Cooperation
Internationale Photoszene Köln
nadine
Workspace Brussels
Labo BXL
L'abominable
Förderer | Sponsors
Museumsgesellschaft RJM
Region Flandern
Gemeente Elsene
Moleskine Foundation
Museumsshop | Museum Shop
Katharina Krebs
Archives participating
Nationaal Museum van Wereldculturen (NL), Koninklijk Instituut voor Tropische Geneeskunde (B), IMDB Berlin (D), Pitt Rivers Museum (GB), Musée du quai Branly (Fr), Rautenstrauch Joest Museum –
Kulturen der Welt, Köln (D), KMMA/Afrikamuseum (B)

NOISY IMAGES in Köln 5/5 – 16/6
The exhibition NOISY IMAGES investigates the mechanisms of colonial photography with four installations that result from Antje Van Wichelens research on colonial photo archives of institutions such as Rautenstrauch-Joest Museum, Quai Branly, Africa Museum Tervuren, Wereldculturen.nl, Pitt Rivers Museum, etc. The works presented are realised in close collaboration with Rokia Bamba (sound installation for Noisy Images), Michael Murtaugh & Nicolas Maleve (co-created The Recognition Machine), Loes Jacobs (nadine – production), architect Jonathan Haehn, and curator Lucia Halder.

NOISY IMAGES opens on Sunday 5 May at the Rautenstrauch-Joest Museum, in the framework of the Photoszene Festival in Cologne and can be visited until 16 June.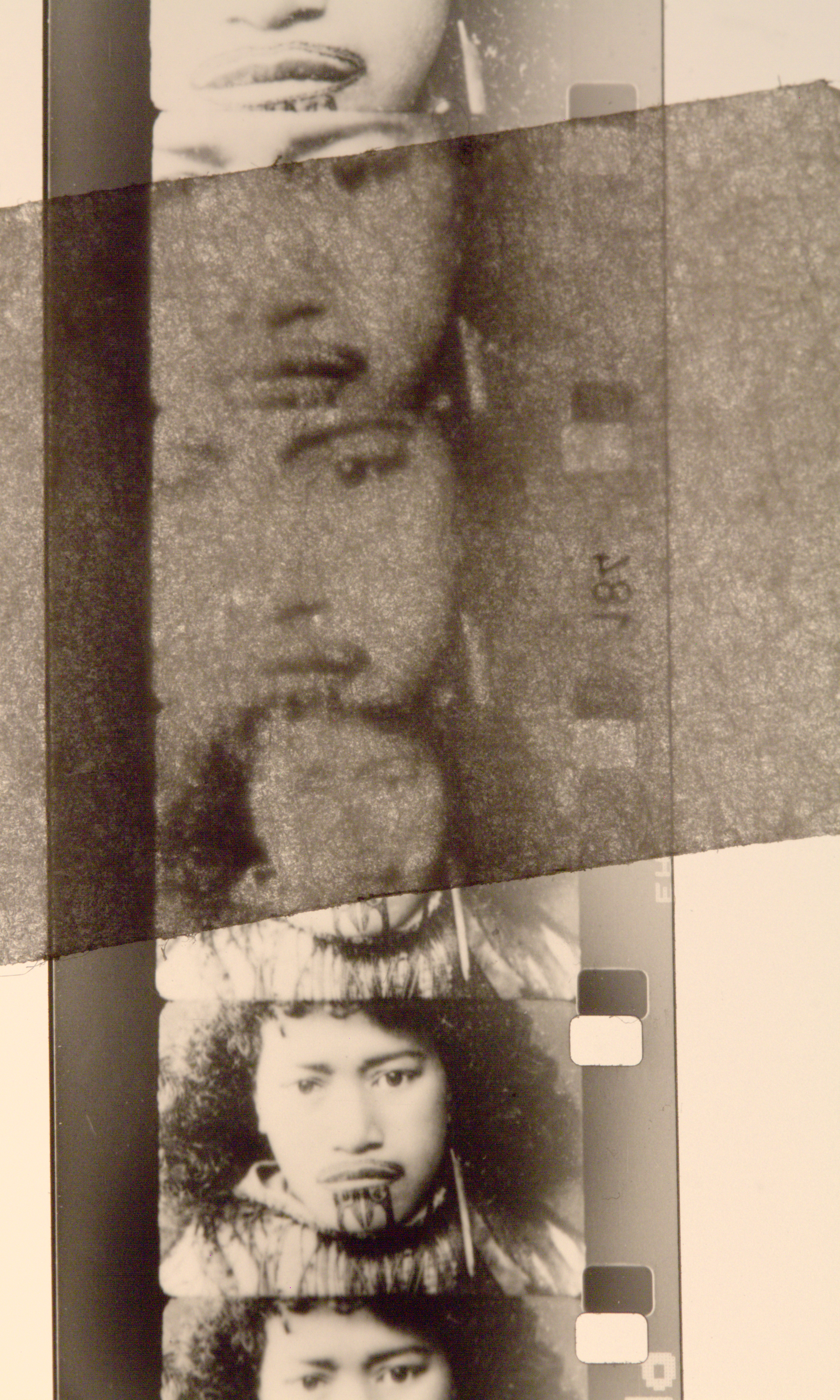 more info: nadine.be, festival.photoszene.de
Rautenstrauch-Joest Museum – Cäcilienstr. 35, 50676 Cologne Germany
NOISY IMAGES is supported by Vlaamse Gemeenschap, Rautenstrauch Joest Museum, Photoszene Festival, Workspace Brussels, Gemeente Elsene, Constant vzw, LABO BXL, L'abominable, Moleskine, and nadine vzw,.